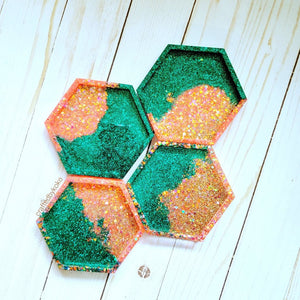 Spring Teal & Coral Resin Coasters 4 Piece Set
These are full of sparkle and will look great in any room.
Not dishwasher safe. To clean wipe gently with a damp cloth. Do not soak or submerge in water.
Please remember that these are made with resin and can crack if dropped.
Materials: glitter, epoxy resin, acrylic paint, and alcohol ink