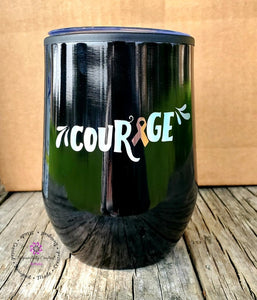 Pink Ribbon Tumbler
Breast Cancer Awareness travel wine/coffee cup.
This tumbler is a 12oz tumbler that comes with a clear sip through lid.
Enjoy your tea, coffee, cider, or pumpkin spice in this pink ribbon courage mug.
Care Instructions:
Hand Wash Only
Do Not Soak In Water
Do No Place In Dishwasher
Do Not Put In The Microwave
Your mug will ship out within 3 business days.